From the spinning mill to the manufacturing, Hialpesa is one of the largest plants in the region. Thanks to this, our plant has all the necessary areas to offer an integrated production process of optimum quality.
SPINNING
Having the recognition that Peruvian cotton is classified as one of the best in the world. At Hialpesa, we work with long and extra-long cotton fibers, but we also offer a variety of fiber mixtures according to the needs of the market. These include Tencel, modal, alpaca, polyester, viscose, bamboo, cashmere, among others.
On the other hand, Hialpesa is one of the first suppliers in Peru to offer and work with organic cotton.
To offer the product quality that Hialpesa represents, our spinning mill has the newest machinery in the market, which allows us to be versatile for the manufacture of various types of yarns such as slub (flame), injected, twisted, moulinex, muliticount, high twist, etc. with a fairly dynamic lead time and with a rapid response capacity, which is what the market demands today.
Additionally, we are the only vertical factory in Peru that has its own heather spinning lines, allowing us to be agile and flexible with competitive prices in the market.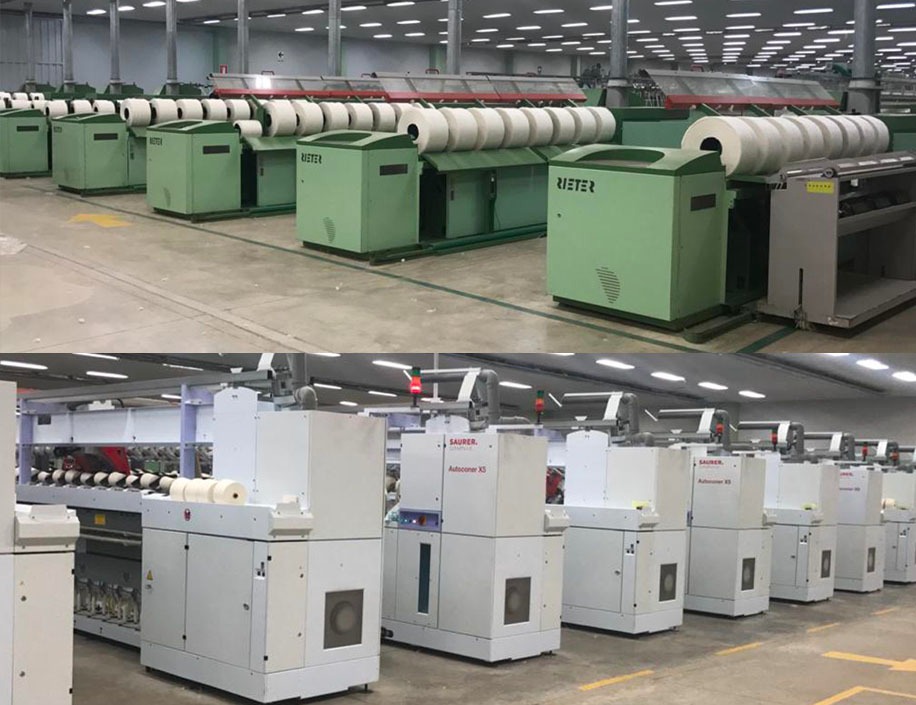 KNITTING
In the pursuit of maintaining our level of service with the highest quality standards, we are continually seeking to improve and upgrade our machinery, technology, and the skills of our staff.
Proof of this, our knitting area has the newest machinery in the market that allows us to supply our clothing quickly and reliably in the entire range of fabrics such as jersey, interlock, rib, piqué, pointelle, mini jacquards, ottomans, french terry, flannel, waffles, vanized, etc.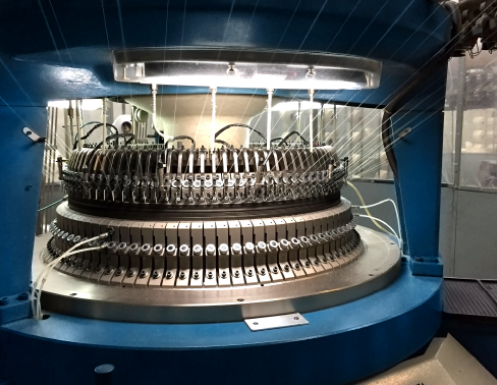 LAUNDRY
Due to the constant reinvestment in Hialpesa, we have a complete set of machinery, together with the use of the highest quality chemicals and our highly qualified personnel, allows us to produce dyes of great strength and durability.
Also, we have yarn dyeing machines for striped fabrics and a laundry capable of dyeing and washing both garments and panels.
Additionally, we offer finishes such as sanforized, peach skin, coat hanger and among others. However, at Hialpesa, we do not restrict ourselves in the search of innovation and market trends; therefore, we also offer different performance finishes such as wicking, trans dry, anti-microbial, UV protection, etc. All this and more in order to continue providing the best quality in our products.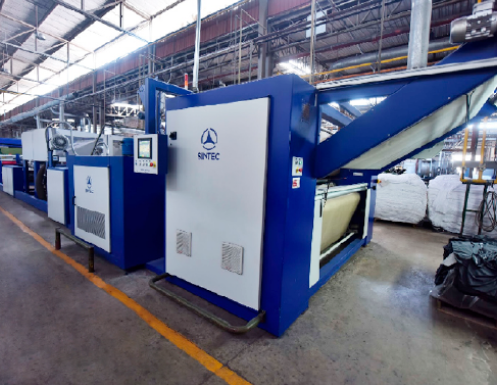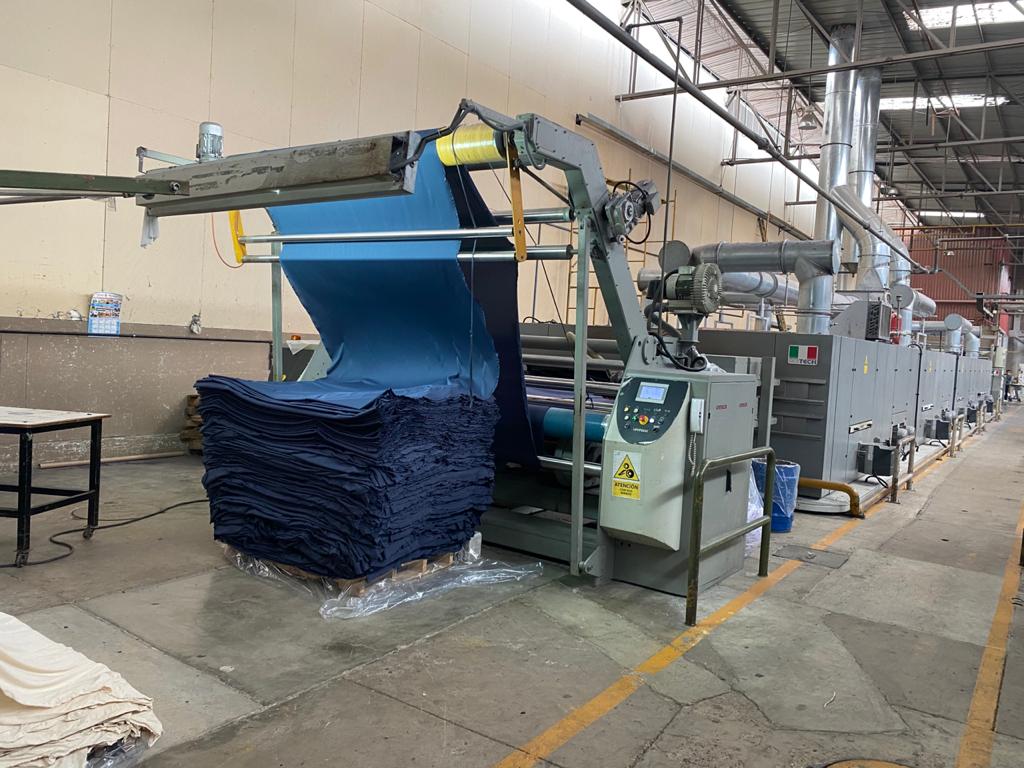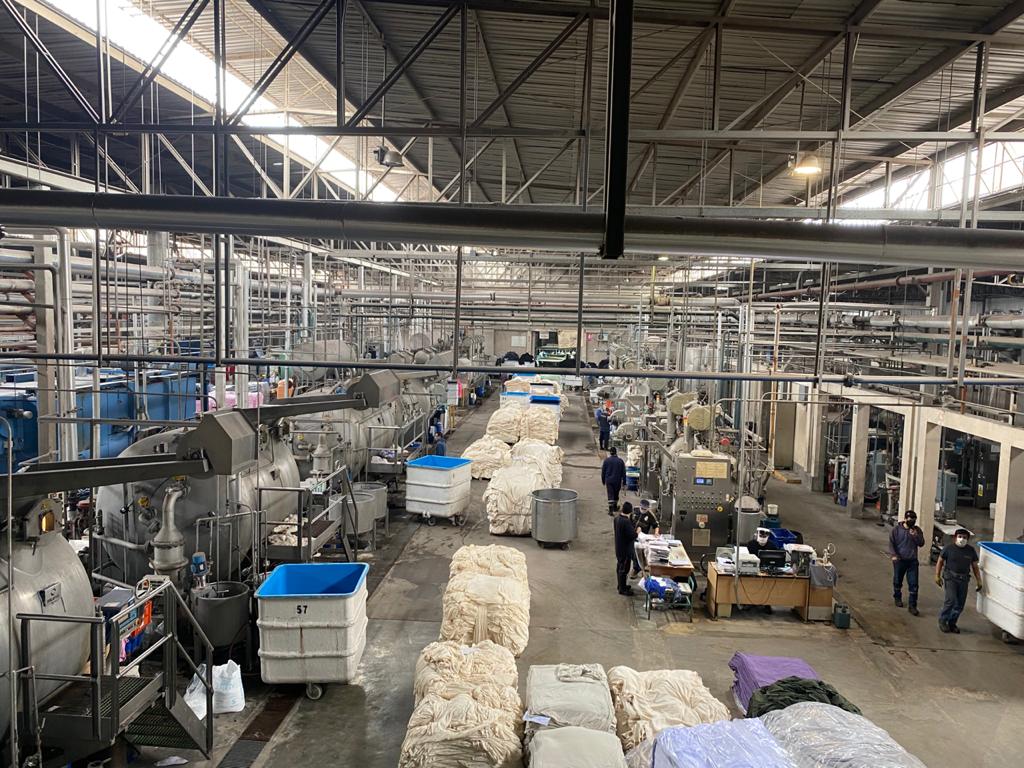 FULL OVER PRINT
Our investments are aligned with the development of our clients and their needs. For this reason, we now have a full coverage rotary printing machine capable of printing up to 15 colors in the same art in various techniques such as reactive, pigment, discharge, burn out, etc.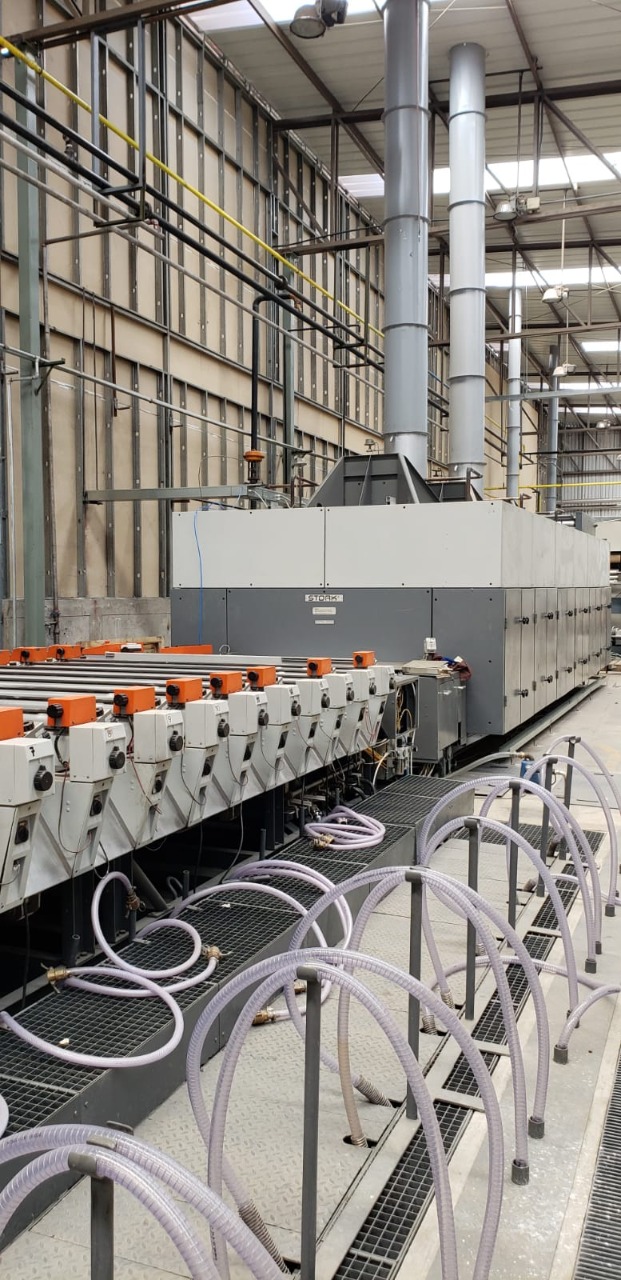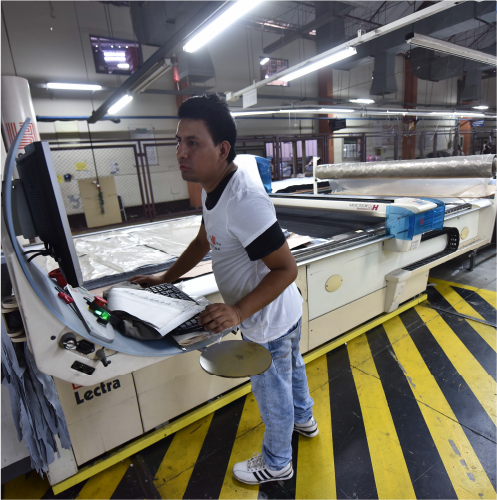 CUTTING
Our cutting process is automatic, starting with our automated clothesline that is linked to a direct cutting machine that allows us to work with a robot that simultaneously follows the pattern specifications and proceeds with cutting them on the fabric without further human manipulation, which avoids mistakes and reduces waste.
We also highlight our specialized personnel and customized software that bring the cutting procedure to the highest level of precision, which allows the fluidity of the other processes quickly, strictly following the instructions in both shapes and measurements.

SEWING
Our fully air-conditioned garment facility has nearly 1,500 highly qualified employees, capable of producing more than half a million garments a month of varying complexity and under high quality standards, which provides us with recognition in the international market.
Our specialization has led us to work with machines that automate processes such as preforming collars and assembling bibs. Additionally, we have enough machinery to accomplish seams such as flat-fell seam, blind stitch, mooring, mesh, coated, among others.
In addition, our range of clothing includes t-shirts, polo shirts, polo box, sweatshirts, hoodies, dresses, pants and shorts for men, women and children.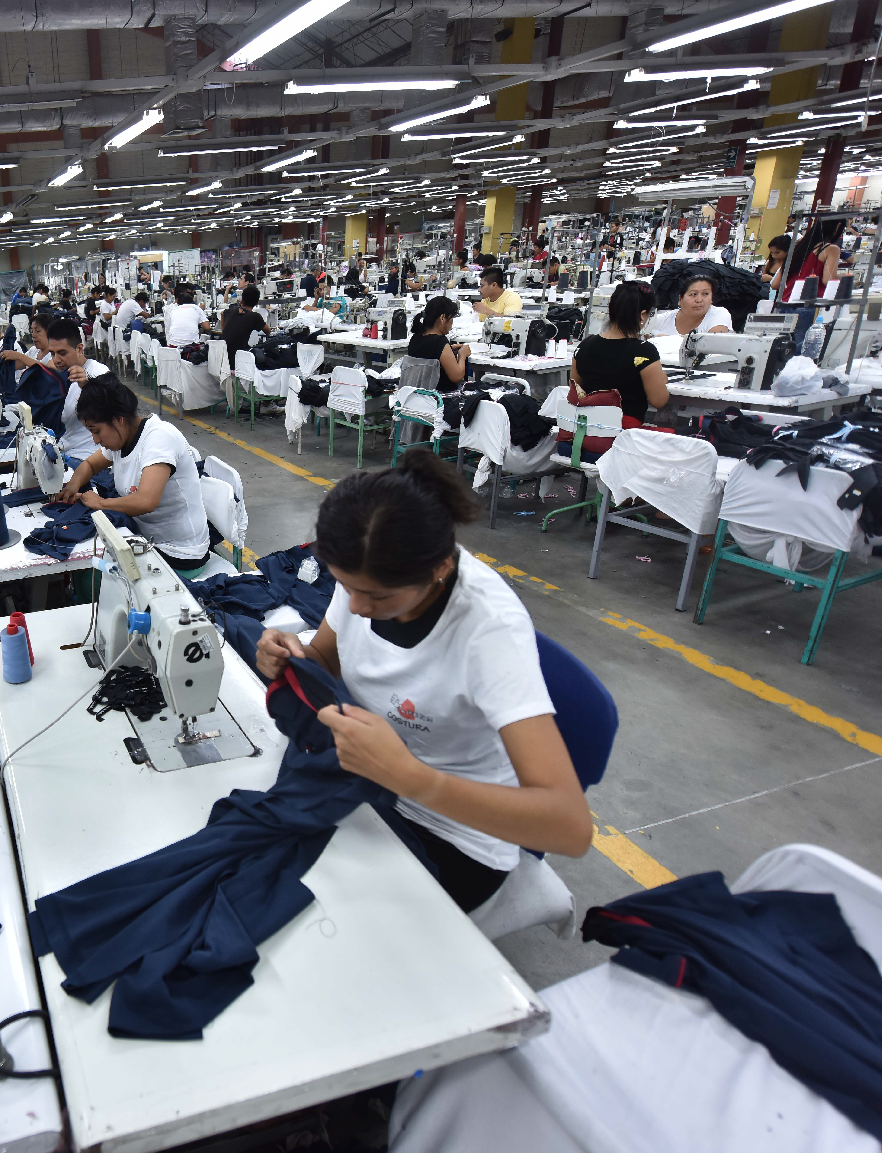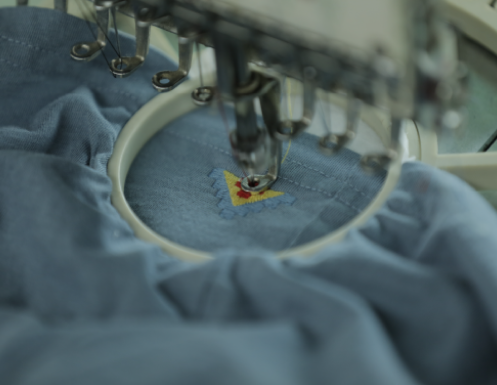 EMBROIDERY
Hialpesa has embroidery machines capable of developing artworks that require the smallest details to the largest ones, and which are also always made with a high density of stitches per inch.

PRINT
In this area, we have 13 screen printing press machines that cover all the possible sizes for focused stamping works —from labels to full coverage on panels— being able to develop all the techniques on the market such as discharge, plastisol, waterbase, flock, crack, burn out, glitter, foil, etc.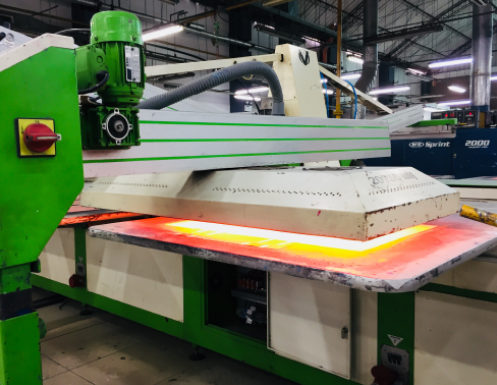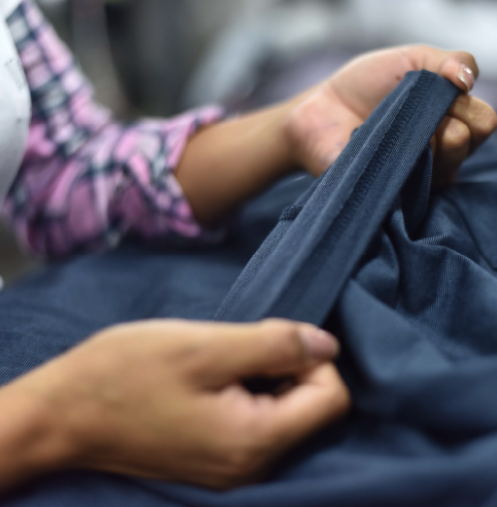 QA
Our strict quality control in each process of the development allows us to offer a product according to the standards of each client: from the yarn spinning to the garments packaging, Hialpesa has a specialized team that ensures the correct execution of the product.
Our quality control measures are fully supported by testing in our in-house laboratory, which is responsible for verifying the parameters of each textile and manufacturing process. Additionally, we have alliances with accredited external laboratories and an internal final audit area that are in charge of revalidating the garments to the 100%, in order to ensure that all our dispatched units are of the highest quality.
STEAMING AND PACKING
Our packaging area customizes the packaging of each garment according to the order and the needs of each client from ironing and bagging to final packaging, leaving it ready for export.